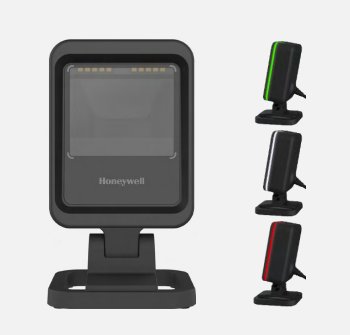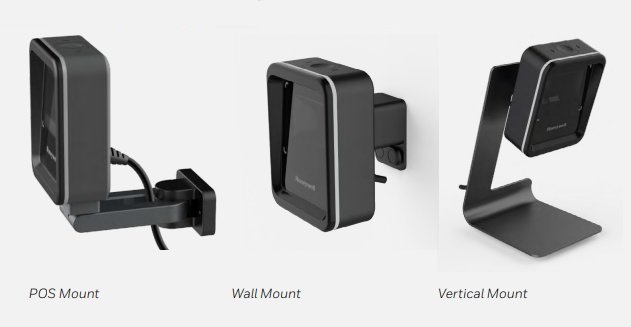 The Honeywell Genesis XP 7680g is a hands-free presentation scanner that delivers an impactful customer experience while increasing business productivity. The Genesis XP includes extreme performance "XP" scanning technology in a flexible design that fits multiple workflows. The compact, modern design features clean lines and warm, white illumination and a small footprint ideal for contemporary retail environments.
Compared to previous products, the Genesis XP scanning speed is 20% faster with a larger scanning area. Honeywell's field proven XP technology handles poorly printed and damaged barcodes with ease. Featuring a full 1 mega-pixel imager and fast processor, the Genesis XP reads barcodes fast and handles a high level of motion tolerance resulting in fewer repeat scans, keeping employees productive and efficient.
The compact design requires minimal counter space, and its modern design fits easily into contemporary retail. The 360 colour LED ring highlights the scanning target area and provides clear feedback, offering an intuitive experience for both employees and customers. As scanning is easy to perform, this creates a pleasing user experience; a key element for delightful customer engagement. The warm, white light illumination is more pleasing to the eye, and automatic object detections turns the illumination completely off between scans, so the scanner is not a distraction.
The Genesis XP was designed with flexibility in mind allowing it to easily adapt to the workflows of today and tomorrow. In addition to the standard adjustable compact stand, smart placement accessories are available for the Genesis XP. These new mounting accessories support wall mount, point-of-sale mount, and downward facing installations, allowing the product to be placed almost anywhere. A top mounted button is ideally placed for triggered, handheld scanning applications. A built-in auxiliary expansion port will support future smart accessories, adapting to future needs and requirements.
Feature Summary
Compact, lightweight and rugged
1 Mega Pixel Area Imager
20% Faster Scanning
Intuitive Colour LED Ring
Warm White Light Illumination
Automatic Object Detection
Top Mount Button
Flexible Mounting Accessories Available
Kiosk Ready Rear Mounting
3 Year Factory RTB Warranty