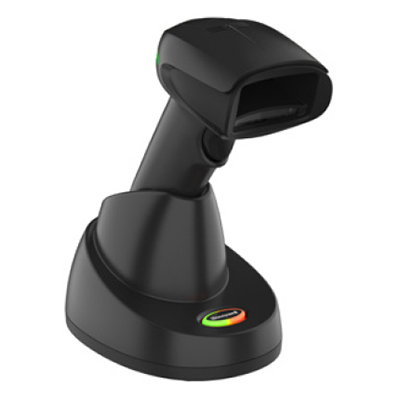 Designed for environments that demand high-accuracy scanning, whether at a distance, or for damaged barcodes, the Xenon XP 1952g scanner reduces strain on the user, decreasing the need to bend for barcodes on the bottom shelf or at the bottom of a basket. The Xenon XP 1952g is available in Black or Lyric White models to enable you to match the scanner to your environment, and an available vibration mode ensures your operator gets the scanner feedback, regardless of their surroundings. The Xenon XP 1952g is also available in a "battery Free" version, utilising a super-cap as an alternative power source.
The Xenon XP 1952g is engineered to withstand upto 50 drops at 1.8 m (6 ft) and upto 2,000 tumbles at 0.5 m (1.6 ft), with an Ingress Protection rating of IP52, the Xenon XP 1952g scanner delivers class-leading durability. This significantly reduces scanner downtime and service costs, leading to a longer lifecycle and a lower total cost of ownership.
Empower your operators to provide excellent service with the Honeywell Xenon™ Extreme Performance (XP) series. The Xenon XP 1952g scanner offers superior scan performance, easily capturing even the most difficult-to-read or damaged barcodes.
Features
Easy to pickup and use
Custom Sensor optimized for barcode scanning
Fast reading and decoding, even of damaged barcodes
Superior scanning performance, even on damaged and poor-quality barcodes
Multi-angle reading
Standard Range or High Density scan optics
Light Weight for comfort and ease of use
Optional disinfectant ready housing
"Battery-Free" version available, using a "supercap" power source
Bluetooth Class 2 wireless interface
Image capture capable
3 year return to base warranty (battery 1 year)