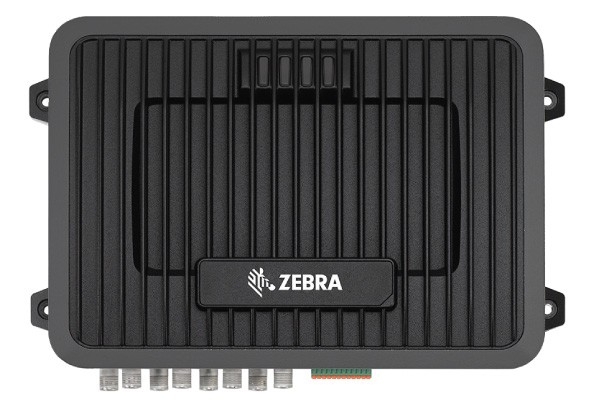 The Zebra FX9600 Fixed UHF RFID Reader delivers the performance and features you need to handle maximum visibility and efficiency in your most rugged environments Your business needs an RFID reader that can keep up with the high volume and wide variety of pallets, cases and tagged items that go in, out and through your warehouse and dock doors each day. With support for Power over Ethernet, IP53 sealing and up to eight RF ports, the FX9600 brings a new level of cost efficiency to passive UHF asset tracking and inventory management, without compromising on performance. Industry-leading read rates, long read ranges and exceptional RF sensitivity ensure you can automate inventory management — from receiving and put-away to picking and shipping — without errors and without bottlenecks. This results increased efficiency and accuracy every time your inventory is touched, reduced labour costs and the delivery of the right product to the right customer, on time, every time. When you need industry-best RFID performance, the FX9600 delivers!
The faster and more accurately you can receive, inventory, pick and ship, the more efficient and profitable your operation can be. The FX9600's four or eight highly sensitive monostatic RF ports provide the exceptionally high RF sensitivity required to deliver the greatest accuracy and longer read ranges. This results in the highest throughput in this class — even in the densest RF environments with challenging materials, such as metal or liquids.
The FX9600 can host embedded applications, so data can be parsed directly on the reader. Since data is processed in real time at the network edge, the amount of data transmitted to your backend servers is substantially reduced, increasing network bandwidth and improving network performance. Latencies are reduced, improving application performance. And the integration of data into a wide variety of middleware applications is simplified, reducing deployment time and cost.
Eliminate the time and cost required to run power drops to each reader with support for PoE (802.3af) or PoE+ (802.3at). And either PoE+ or a 24V power supply provide industry-best full output power, eliminating the loss of power due to long cable runs and connectors. You get maximum tag reads, maximum read ranges and the maximum RFID performance required to get coverage you need with fewer readers.
Features
High performance radio technology
Integrated Power Over Ethernet (POE)
Optically isolated GPIO
4-port and 8-port reader configurations
Software-based radio technology
12 Month Return to Base Warranty with Extended Maintenance options.