Thermal Print Head Cleaning Pen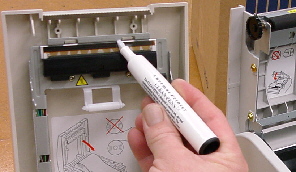 The CLEAN-PENN will not only help your printer print clean, clear and crisp labels and bar codes but save you money by costly repairs and down time.
UMD Part Number:
9-7080-050-1 / 9-7080-051-8
Availability
Each / Pack of 12
The Thermal Printhead is an expensive consumable part of your thermal printer and, under most manufacturers, is not covered by warranty. To get the best life of your print head, keep it clean by using the revolutionary design of the CLEAN-PENN.
The CLEAN-PENN is designed to remove ink, dirt and contamination build up on thermal print heads.
Suitable for all Thermal Printers.
General Printhead Cleaning Cards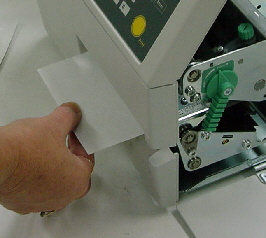 At around $2 each these are cheap insurance for unnecessary equipment down time
UMD Part Number:
1-110501-00
Availability
Box of 25
These cleaning cards safely and effectively remove contamination from thermal print heads, guides and label/ticket paths. Keeping the printhead clean will improve the print quality and extend the life of the thermal printhead.
Suitable for:
- 4 inch wide thermal printers.