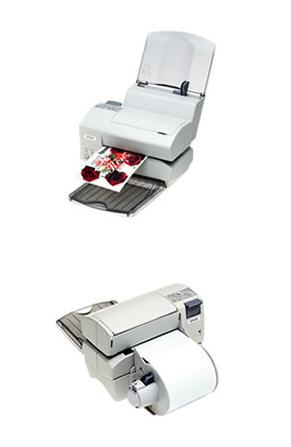 The EPSON TM-C100 features high performance full colour printing using 4 colour pigment ink for a waterproof and permanent result, great for creating a variety of mediums to communicate with customers. A special Mono version of this printer is also available.
A versatile printer, which can be used with selectable paper and labels for a broad range of applications, for added convenience, the TM-C100 can create tickets, coupons, price tags, vouchers, membership cards and gift cards. Two models are available, with either roll paper and auto cutter or an auto sheet feeder (ASF) for various business uses.
The TM-C100 is specifically designed for business use, with a highly durable, compact design for added practicality. At only 10 x 20cm it is perfect for on demand in store printing where space is vital.
For fast, precise images and barcodes, the TM-C100 features a precision nozzle to produce a high concentration of uniform dots and designed specifically for the retail market.
Features
Full colour printing
Utilises pigment inks, providing waterproof and lightfast performance
High speed output, up-to 35 mm/sec
Handles a variety of papers and labels – roll and sheet feed
Small footprint, with a width of only 210 mm
Drop in paper load
High Reliability with a MCBF rating of 70 million lines
Full Cut paper cutter
12 Months Return to Base Warranty