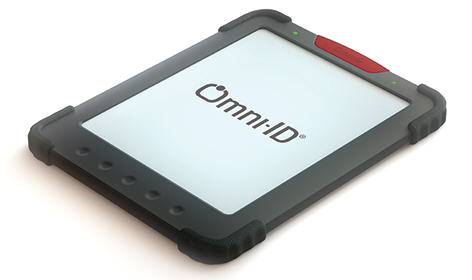 Used to replace paper in cyclic processes, supply chain operations and dynamic tasks, the ProVIEW system adds the benefit of an automated, dynamic system with electronically re-writable surface tags plus advanced RF asset tracking technologies. Free yourself from paper driven processes, manual inventories and inaccuracies with one complete solution does it all.
From materials flow management to work in process, labels, cards or clipboards traveling with assets are essential to convey accurate information and cue a worker to act. Yet the costs of paper based systems in consumables (paper, labels, stickers and ink), labor and potential errors in manually placing the information can be very high. ProVIEW provides the solution you've been waiting for.
The ProVIEW 10 combines the power of WiFi with passive RFID, along with proprietary software and "link" components with a large 10" screen to provide a rugged solution perfect for where traveling documentation is required.
Benefits:
Ideal for Work instruction and Displaying Manuals
Increases process visibility (tracks, instructs, reschedules dynamically)
Human readable instructions improve material flow
Automates inventory
No more paper labels and associated costs
Created for rugged environments