Since 1983, Unique Micro Design (UMD) has been "passionate about enhancing customer experience to form long term partnerships using emerging technologies".
We do this by solving customers needs for productivity improvement by adding real time visibility and control to software, using Edgeware, IoT and our engineering IoT solutions skills; which reflects our "Unique" ability to:
Design and manufacture IoT devices and interface electronics
Source and integrate ICT products from our agencies
Support through our professional engineering services around, electronics, IT, software and services
In summary, UMD provides "full-stack" IoT solution by adding "eyes and ears" to software.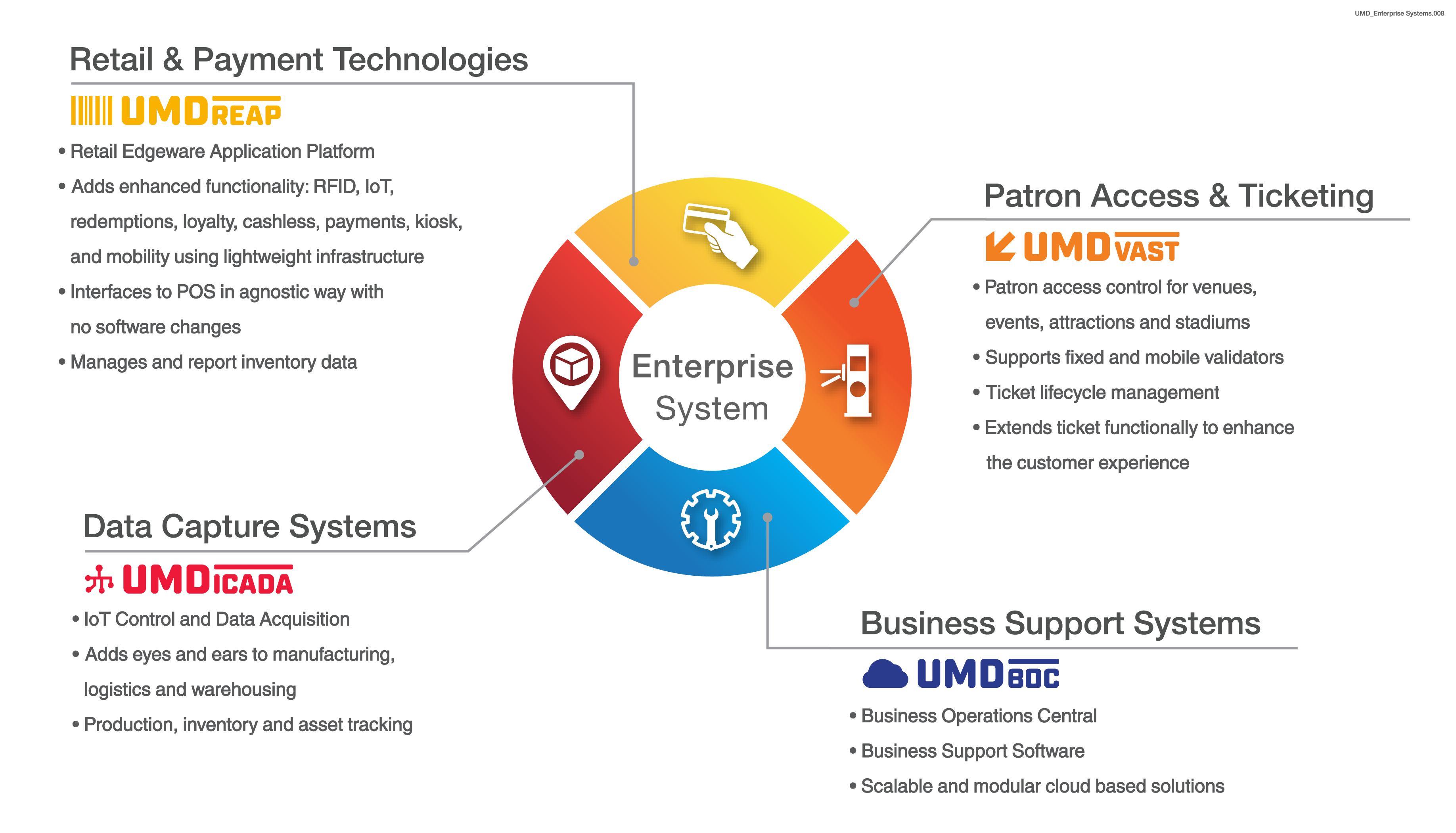 What are our Core Values?
Unique Micro Design (UMD) has been more than just a supplier of hardware, software and services to Customers, we solve their problems.
And in many cases, solving very tough and challenging problems via our dedicated and diverse team of skilled professionals who have a "can do attitude".
We are passionate about creating innovative solutions using our expertise in engineering IoT solutions.
Our solutions are for Customers that are looking for a point of difference, and understand technology innovation will help them succeed.
Once we have a Customer, we like to envelop them and become part of their team and continue to help drive their success.