13/03/2015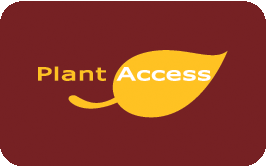 Plant Access Grows Its Competitive Edge with Industry-First RFID solution implemented by UMD using Honeywell Scanning & Mobility (HSM) RFID tags and intelligent RFID Readers. See HSM Case Study for details.
09/05/2014

UMD was a finalist in Melbourne's South East (MSE) Business Award for "Medium Enterprises". MSE is a regional economic development alliance of ten local government authorities (Councils) and utility companies with support from State and Federal government departments.
17/04/2014
UMD Press Release:
StickNFind Bluetooth Beacons for Enterprise Asset Tracking and Customer Engagement now available from Unique Micro Design
13/12/2013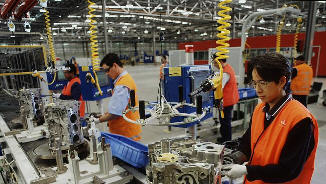 Manufacturing has a future. Being agile and flexible are the keys to surviving, 30-year manufacturing veteran Geoffrey Ramadan believes. Read more at The Herald Sun
02/08/2013
Skyetek Gemini RFID Module: UMD Announces the release of the Skyetek Gemini RFID Module. (View the Press Release for details)
19/07/2013
Kmart Tyre and Auto Services - GC54 Ethernet Cash Drawer: UMD is pleased to announce the release of it's GC54 Ethernet Cash Drawer and M319 Ethernet Trigger Modules.
12/07/2013
Times-7 RFID Antennas: UMD Announces its appointment as a distributor for Times-7 RFID Antennas. (View the Press Release for details)
22/05/2013
Skybus Bus Ticketing System: UMD develops Bus Ticketing System for Skybus; a Melbourne based private bus company that specialises in providing express bus services between Melbourne Airport at Tullamarine and Southern Cross City Train Station in Melbourne. (View the Project Summary for details)
16/05/2013
UMD-Edge Newsletter - Issue 2013/01 This issue provides a brief UMD update including staff changes and details appropriate sales team member for products, systems and solution inquiries.
30/03/2012

Try On Your Sound @ Cotton On: UMD developed and installed the first of its new Retail Edgeware Application Platforms and custom RFID terminals, into change rooms at Cotton On's Carindale Brisbane store. RFID tags attached to specific lines of clothing are read by the terminals as customers enter a change room, playing music selected by Cotton On which matches the mood of the clothing. See press here, here and here.
24/03/2012
Press Release - Customers may now purchase small quantities or samples of RFID Tags from UMD's on-line shop http://shop.umd.com.au.
Geoffrey Ramadan, Managing Director and Chief Solutions Architect for UMD said: "The starting point in developing many RFID solutions is in the appropriate selection of RFID tags during the proof of concept stage. But, given the many factors that affect the performance of RFID tags, it is essential that RFID tags be tested in their intended environment."
"Industry ability to get small quantities of tags for such testing has been very limited. Our intention isto support users, and industry, in the supply of sample tags for such testing. We also expect our range to grow over time."
19/12/2011
UMD Christmas e-Card also includes UMD/Cardgate donations and new year Closure details.
31/05/2011
UMD continues to expand its range of Stocked RFID tags with the introduction of the Confidex Halo UHF RFID Asset Tag Its small size, and holes/slots on its side, makes it ideal for attaching to hoses and pipes
23/02/2011
Looking for a way to add barcode scanning to iPad's (or iPhones)? We have just evaluated the Socket Bluetooth Cordless Hand Scanner (CX2849). Its surprisingly simple to interface to an iPad. Just scan one configuration barcode and ensure Bluetooth is enabled on the iPad
01/02/2011
(1) UMD Divide Service & Maintenance Team into "Customer Service Center" and "Repair Center"
(2) Lindsay Probyn joins "Repair Center" as a Technician
(3) Madhavi Bhingrade (Technical Services Group Manager) role expanded to include "Customer Service Center" management and key Customer contact point.
05/01/2011/
Tyson Clugg roll expanded to include "Systems Engineering" for "Professional Services Team". Tyson has extensive experience in wireless. Tyson is a founding member and the current secretary of Melbourne Wireless
Epson have released the TM-T20, Low Volume, Low Cost POS thermal printer.
UMD, in conjunction with Wi Protect, are pleased to announce the launch of Astute Asset Management System, a web-based, low-cost RFID
Honeywell releases new Xenon 1900 series of sixth-generation of area-imaging technology.
21/12/2010
29/06/2010

New Agency - Cradlepoint Technologies)
Innovative 3G/4G Routers
13/04/2010

New RFID Agency - Convergence Systems Limited (CSL)
29/01/2010

UMD Appointed Platinum Business Partner for Honeywell Scanning & Mobility (HSM) products
23/11/2009

UMD develops "U" Series Cash Drawers with integrated USB interface
25/09/2009

UMD Company Profile - Abridged Version
22/07/2009

Introduction to UMD-Edge Newsletters
New Product Release - Intermec CN50 Mobile Computer
01/07/2009

UMD has been appointed a Intermec Printer Service Partner(IPSP) for repairs of Desktop and Industrial Label Printers. UMD for many years has been able to provide quality out of warranty repairs on the entire range of label printers. With the new appointment, UMD is now Certified by Intermec to conduct repairs during the standard warranty period and on printers under the Intermec Medallion Program.



30/05/2009

UMD have been appointed an Australian distributor for Tracient Technologies range of RFID Bluetooth readers.



20/04/2009

Intermec releases the CK3 RF Warehousing Mobile Terminal..



06/04/2009

UMD have added the Honywell AIDC range of barcoding products to its range.



12/11/2008

New Agency - UMD has been appointed as an Australian Distributor of SkyeTek RFID OEM Modules.
SkyeTek specialise in the supply of low cost HF and UHF RFID modules for mobile and embedded applications.



02/09/2008

New Retail Consumables Online - The UMD On-Line Shop is now available for ordering a select group of consumable items for our extensive range of printers and mobile devices and some consumer products.
Advantages of ordering on-line include: Available 24x7; Priority despatch; FREE delivery, Australia wide



05/08/2008

New Quotation Tool - UMD Custom Label Quotation System provides real time quotation of customer labels.



22/08/2008

New Product Release - Intermec SR30 Hand Held Barocde Scanner



06/082008

New Service Release - http://labels.umd.com.au UMD's On-Line Custom Label Quotation System.



17/07/2008

New Agency - UMD has taken on the distribution of Cherry Keyboards.



19/05/2008

New Product Release - Senor APOS POS Touch POS System



02/05/2008

New Product Release - Senor COMPOSER Industrial & POS Industrial Panel Mount Computer.



15/04/2008

New Product Release - FerroxTag HF RFID Asset Tag and FerroxTag HF RFID Asset Tag with Barcode.



08/04/2008

New Agency and Product Release - UMD have been appointed value added distributor for the Casio range of Mobile Computer Products. Initial product releases includes:


07/03/2008

New Product Release - Intermec IT32A UHF RFID ID Card



19/02/2008

New Product Release - Intermec PF8 Desktop Thermal Printer



11/02/2008




07/01/2008

UMD Business Solutions Team supports Resellers and Customers in the design and deployment of edgeware solutions including RFID and Intelligent Sensor Networks.



04/12/2007

New Product Release - Intermec CK31ex with "advance" Extended ranged barcode scanner.



25-09-2007

UMD signs distribution agreement to market the SkyeTek range of low cost HF and UHF RFID modules for mobile and embedded applications for the Australian and New Zealand Market.



15-02-2007

Intermec CN3 Mobile Computer released.



11-12-2006

Senor Mini POS PC released.



20-11-2006

Intermec CV30 Vehicle/Fixed Mount Computer Released.



30/10/2006

UMD introduces new Custom Label Ordering From.



16/08/2006

UMD introduces On-Line Shop (shop.umd.com.au)



20/07/2006




18/07/2006

UMD Will be exhibiting at upcoming RFID World 2006 Exhibition and Conference.



30/06/2006

UMD Expands distribution of Epson products to include Epson Printer Mechanism



20/03/2006




14/02/2006